New Delhi, October 11: Taking the giant step towards making India a self-reliant and a leading player in the space arena, Prime Minister Narendra Modi launched the 'Indian Space Association'(ISpA) saying India is among the few countries which have end-to-end technology in the space sector.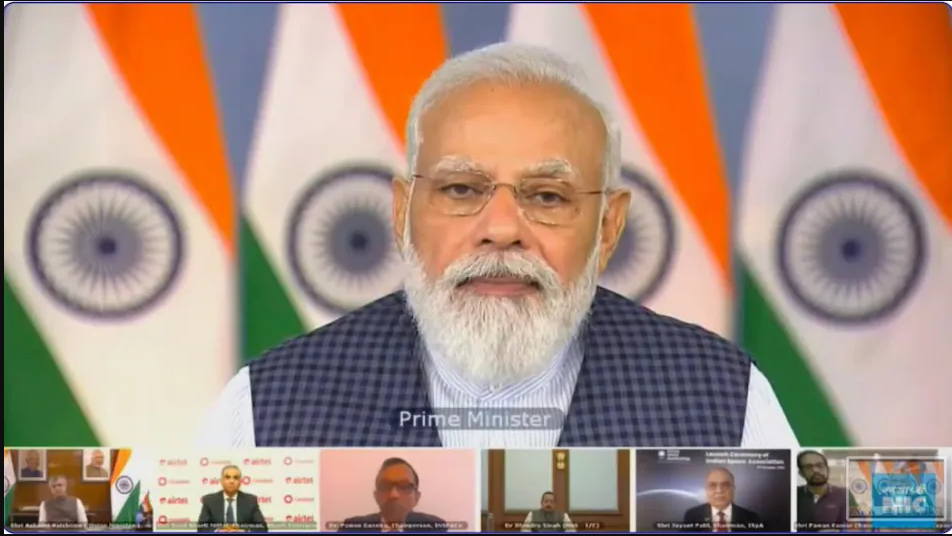 At the virtual launch event, PM Modi said, "India has been witnessing major reforms for the advancement of the space sector and space technology. The basis of reforms in 21st century India is based on the country's capabilities and abilities...India is one of the very few nations to have an end-to-end capability in space. Today we are marching towards strengthening space exploration with efficiency and affordability."
He said that reforms in the space sector are based on four pillars: freedom of innovation to the private sector, the government's role as an enabler, preparing the youth for the future, and seeing the space sector as a tool for the development of the common man. "Our approach is based on four pillars when it comes to space reforms. First, the freedom of innovation to the private sector. Second, the role of the government as an enabler. Third, preparing youth for the future. And fourth, to see the space sector as a resource for the progress of the common man," he added.
Taking a dig at the UPA government, Prime Minister said that 'earlier Space sector was synonymous with Govt' but now the current Government has changed it. "We introduced innovation to this field. We also gave the mantra of cooperation between the Centre and start-ups," Prime Minister Modi said.
He further added, "Our space sector is a big medium for the progress of 130 crore countrymen. For us, the space sector means better mapping, imaging, and connectivity facilities for the common human! For us, the space sector means better speed from shipment to delivery for entrepreneurs."
Also Read |
PM Modi to launch industry body Indian Space Association on Monday
ISpA is a private industry body to help boost space technology in India. ISpA's founding members include OneWeb, Bharti Airtel, Mapmyindia, Walchandnagar Industries, and Ananth Technology Limited among others. ISpA will participate and work with ISRO and others on the issue of policy around space technology and domain. It will focus on capacity building and space economic hubs and incubators in India.
.
.