Beijing, October 25: China successfully launched a Shijian-21, satellite by a Long March-3B carrier rocket to test and verify space debris mitigation technologies. It was launched from the Xichang Satellite Launch Centre in southwest China's Sichuan Province.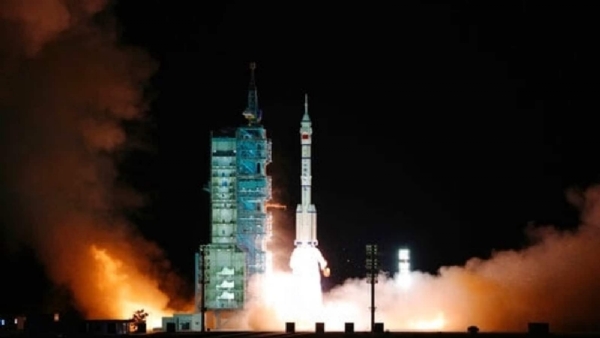 The satellite was developed by the Shanghai Academy of Spaceflight Technology. The Shijian-21 satellite is tasked to verify space debris mitigation technology. The Sunday mission marked the 393rd flight of the Long March carrier rocket.
Talking about the launch the deputy chief designer with the Long March-3B carrier rocket Zhang Tao said, "The Long March-3B carrier rocket has made three technological improvements for the Sunday launch, including canceling pressure test on the third stage tank, which further optimized the pre-launch preparation and enhanced the reliability of the type."
Meanwhile, China's lunar exploration project has been in the news lately with the Chang'e 5 probe returning to Earth with 1,731g of lunar soil in December 2020. The next mission with Chang'e 6 is expected to come back with more samples from a different part of the lunar surface and is also going to include an orbiter and lander.
Chang'e 7 is expected to launch in 2024; to survey the moon's surface and is going to include an orbiter, lander, rover, as well as mini flying probe to search the lunar south pole for resources.
.
.