New Delhi, November 18: The Ministry of Earth Sciences, the Ministry of Science and Technology, and Vijnana Bharati, along with the Government of Goa, are going to organise the seventh edition of the India International Science Festival (IISF) in Goa next month. The Science and Technology Ministry made the announcement.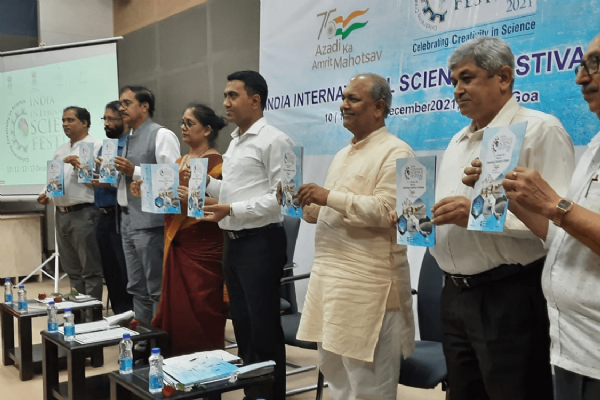 The IISF 2021 is being held in Goa from December 10 to 13, 2021. The four-day festival will be inaugurated by Union minister Jitendra Singh at Panaji on December 10, the Science and Technology Ministry said in a statement. Its theme is 'Celebrating Creativity, Science, Technology, and Innovation for a Prosperous India', the statement said.
The festival will have 12 programmes, including the mega-science and technology expo. As the nation is celebrating 'Azadi Ka Amrit Mahostav' all the programmes have been categorised accordingly.
During this IISF, five thousand students of Goa will create three Guinness Book of World Records in the field of rainwater harvesting. According to the ministry, the festival will help to inculcate the scientific temper among the masses, and inspire young minds and indulge in research and innovation in the field of Science and Technology.
Last Year, due to the Covid-19 pandemic the festival was arranged on a virtual platform. This year, the festival will be held in hybrid form from December 10 to 13. More than 15,000 delegates and 500 experts across the globe are going to be part of the festival. 25% of delegates will attend in person, while 75% of delegates and experts will attend via virtual platforms.
More than 2,000 traditional artisans will participate, showcasing their creativity and discuss the role of science. IISF 2021 will also showcase the state of the art technology through augmented reality as well as virtual reality.