The process of validating vaccines for public inoculation is methodical and tedious. The process is so quantitatively pragmatic that a decimal difference in the vaccine's efficacy matters a lot. There are many boxes to tick. The first box to check is vaccine efficacy; the second is the ease of storage and last-mile delivery; the third is production cost, and the fourth is for the sustenance of comprehensive national and global health and economic security. Unfortunately, not all manufacturing nations have been able to tick all these boxes. Some crafty jab-sellers are said to have tried to arm-twist the developing world with whimsical demands, whopping prices, hoarding of necessary raw materials, and supplies promised in the distant future. When the geographical birthplace of the pandemic has returned to normalcy, as if no pandemic ever hit it, the other parts of the world are reeling under second and third waves. It, therefore, becomes essential to send a long-haul message in hazy international vista.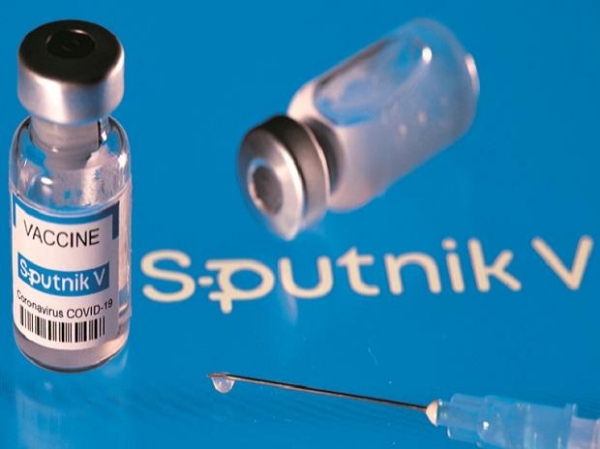 On April 12, 2021, the sixtieth anniversary of Yuri's Night, when Yuri Gagarin became the first human to go into outer space, India authorized Russia's Sputnik V as an emergency use vaccine in the country. The sheer coincidence, to any observer with a penchant for particulars, seems like some messaging. Although Gagarin travelled in a capsule and a rocket, both termed Vostok, the name Sputnik accompanies perceptions on the Russian space program. To add, Russia has been an integral part of India's human spaceflight program. Indian vyomanauts have returned home from their initial training at Russia's Star City a week or so ago. These happenings took place around the same time when Russian Foreign Minister Sergey Lavrov made an essential visit to New Delhi. What do these incongruent developments suggest?
The West-led sanctions' constant danger was already pushing India and Russia to open newer avenues of bilateral cooperation outside the military exports. Unlike in the pre-1991 era when India was a beneficiary of the Soviet largesse, the India-Russia bilateral today stands on the plinth of equity in the partnership. It takes into consideration India's stature that has grown tremendously since then. The 2017 Vladivostok trip of Prime Minister Narendra Modi identified information technology, mining, petroleum as some of the new pivots of bilateral cooperation. Since the COVID-19 pandemic, biopharmaceuticals are now part of the long-list of collaboration, and Sputnik V becomes a shining example coming to India's assistance in times of national public health emergency. This assistance will significantly impact how Russia is perceived in a country of 1.3 billion people.
Also Read: Russia's Sputnik V vaccine gets nod from Centre
The positive perception about Russia in India is also likely to be compared with that of China. Moscow's better perception is expected to vegetate the seeds that sowed more recently in Sochi and Vladivostok. The diversification of trade between Russia and India is mutually beneficial. India gets access to Russian resources, and Russia gets access to India's voluminous market. The shining example is also a sign of a win-win equation that both countries have cultivated.
Sputnik V has made inroads into Europe, West Asia, South America, and other world regions. However, while doing so, both India and Russia made sure they do not step onto each other's diplomatic overtures. This mutual understanding is also one of the many under-rated reasons for the great success of Vaccine Maitri. Such government-to-government manoeuvring is only possible with immense confidence in relations and mutual respect. Furthermore, such manoeuvring also stems from the nation's top leadership's grasp over the innovation ecosystems. Despite their extraordinary potential to provide solutions to the world, some economically-advanced countries are unfortunately suffering from misalignment between the private ecosystems and their governments. Although such misalignments span out as chronic issues over more extended periods, they come about as acute syndromes in times of global emergency. These countries will undoubtedly iron out their internal differences, but the world will receive the much-needed solution until that happens.
By providing emergency use authorization for Sputnik V in India on Yuri's Night, Delhi has taken its friendship with Moscow one notch higher. Such a bilateral amity, although rare, is needed in this time of despair. Leaders who rise above short-term gains and aim at long-haul will be required in a multipolar world. Modi and Putin have set the bar high.
.
.