Indian-origin Sirisha Bandla broke the proverbial glass ceiling and proved her mettle with her zeal to achieve something big and become the first Telugu-oriented and second Indian-born woman after Kalpana Chawla to fly into space onboard Virgin Galactic on July 11 from New Mexico. She is astronaut 0004, who is one of the five passengers to hop on the space shuttle with the company's founder, Richard Branson.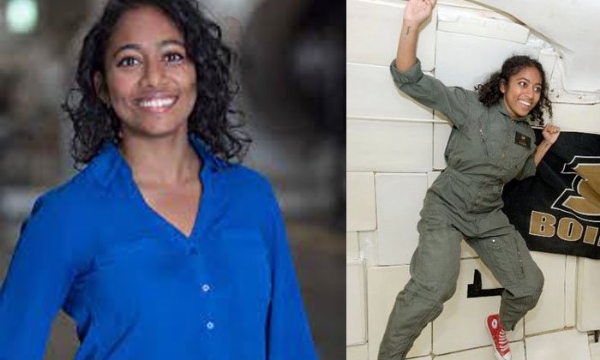 Virgin Galactic is an American private space agency that will launch its spacecraft 'Unity 22' next weekend as part of the test flight. The "Unity 22" mission will be the twenty-second flight test for VSS Unity and the Company's fourth crewed spaceflight. It will also be the first to carry a full crew of two pilots and four mission specialists in the cabin, including the Branson, who will be testing the private astronaut experience.
According to the space agency, Bandla will be evaluating the human-tended research experience, using an experiment from the University of Florida that requires several handheld fixation tubes that will be activated at various points in the flight profile. After getting selected for the most ambitious mission, Shrisha showing her excitement said that she is so incredibly honored to be a part of the amazing crew of Unity 22.

With that, Sirisha will also be the fourth person of Indian origin to fly into space after Rakesh Sharma, Kalpana Chawla, and Sunita Williams. She was born in Andhra Pradesh's, Guntur district. She is the daughter of Dr. Muralidhar Bandla who is a scientist and a member of Senior Executive Services in the US government and Anuradha Bandla. After her birth, her father Muralidhar moved to Houston, Texas, where she grew up and completed her high school. After completing high school, she took steps toward achieving the dream and decided to pursue her degree in aeronautical engineering.
Following her dream, she completed her graduation in aeronautical engineering from Purdue University in 2011. As a part of studies, Shrisha took a participation in the NASA-supported Reduced Gravity Student Flight Opportunities Program, in which she flew onboard the ZERO-G aircraft and managed and led a group of engineers who designed, fabricated, and flew a microgravity science payload. She also participated in an engineering co-op program in which she spent several semesters working as a mechanical engineer at
ATA Engineering in 2007
. Following graduating, she completed her MBA from George Washington University.


After taking three years of experience at ATA, she left the job and started working as an aerospace engineer designing components for advanced aircraft at L-3 Communications in Greenville, Texas in 2011. Later, she switched the job in 2012 and started working in the space policy department of the Commercial Spaceflight Federation (CSF). Bandla has served as the associate director of the CSF.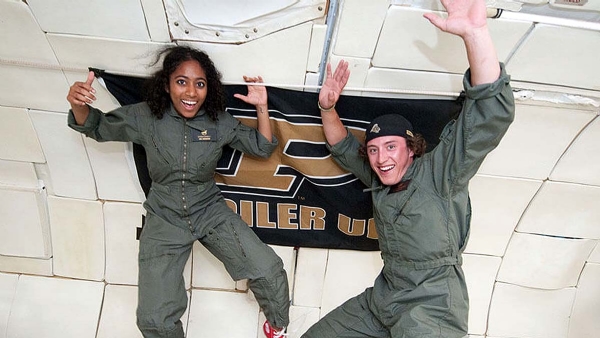 She began her journey as a government affairs manager in Virgin Galactic in 2015. Later, she became Business Development & Government Affairs Manager in 2017 in the company. Within a less spanning time, she became the Director of Washington Operations for Virgin Orbit which recently delivered a satellite in space using a 747 plane. She has supported Virgin Galactic and Virgin Orbit over the past five years. She is currently handling the post of Vice President of Government Affairs and Research Operations at Virgin Galactic.


She currently serves as a member of the board of directors of the American Astronautical Society and Future Space Leaders Foundation. She is also a member of Purdue University's Young Professional Advisory Council. She also helps to coordinate the Matthew Isakowitz Fellowship Program, a mentorship program for students interested in pursuing a career in the commercial space industry. She was also a part of the management team of the Washington operations for Virgin Orbit.
- Shivani Shinde