We all know that school life builds up the edifice of an individual's life and shapes one's life. However, it is not enough to develop the personality of one's life. That is why, schools and organizations have always come up with fun study competitions, different activities, and quizzes. These types of activities not only help the children in developing their personalities but also improve their general knowledge and boost the confidence of the students.

Keeping same in the mind, Vijnana Bharati (VIBHA) in collaboration with Vigyan Prasar and the National Council of Educational Research and Training, organizes a competition for school goings students to inculcate scientific temper in students.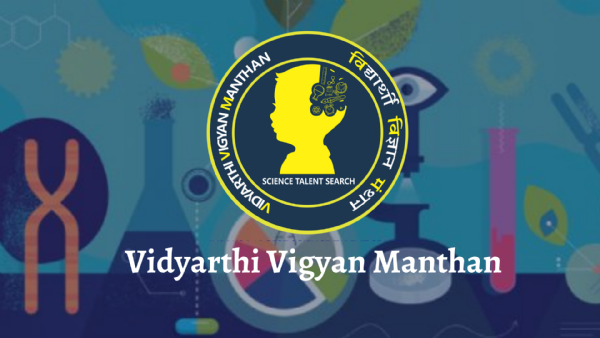 This year, too, they are back with their most awaited
Vidyarthi Vigyan Manthan (VVM)
- a national level talent test with the purpose of popularizing science amongst school students and to develop a scientific attitude among school children through unique methods.
This year's theme for Manthan is based on Acharya Prafulla Chandra Ray who was an eminent Bengali chemist, educationist, historian, industrialist, and philanthropist. He had established the first modern Indian research school in chemistry and is regarded as the father of chemical science in India.
India's biggest 'Science Talent Search',
Vidyarthi Vigyan Manthan is open for all the students from standard 6 to 11 studying under CBSE, ICSE, and State Boards.
What will be the Syllabus?
The competition covers the syllabus from
NCERT
's Science and Mathematics textbooks. Apart from that, there will be questions about India's contribution in the field of science as well as logic and reasoning.
Moreover, the questions about the Life Story of
Acharya Prafulla Chandra Ray
and India's Freedom Struggle and Science will also be asked during the quiz.
The examination will be conducted in English, Hindi, Tamil, Telugu, Kannada, Malayalam, Marathi, Gujarati, Punjabi, Bengali, Odia, and Assamese (major regional languages).
How will be the structure examination be?

There will be only one examination for a total of one hour thirty minutes duration at the school level. During which, 100 multiple choice questions, each weighted for one mark will be asked to students.
The examination will consist of two segments.
Section A will be comprised of 40 questions from study material Indian Contributions to Science; Life story of
Acharya Prafulla Chandra Ray
& India's Freedom Struggle & Science to be provided by Vijnana Bharat
While Section B will be comprised of 60 questions based on the Text Books of NCERT Curriculum & Logic and Reasoning (open source).

It should be noted that the examination will be conducted separately for Junior Group (class VI to VIII) and Senior Group (class IX to XI).
When it will be conducted?

30 November 2021 and 5 December 2021

What will the winner get?

To add to the interest, the selected candidates get a chance to visit National Science Laboratories and Centres and will also be able to get a chance to interact with renowned scientists of the nation.
.
.