New Delhi, August 04: Following the historic landing of a robotic rover on the Red Planet, the Chinese space agency has now developed a prototype miniature helicopter for surveillance work on future Mars missions.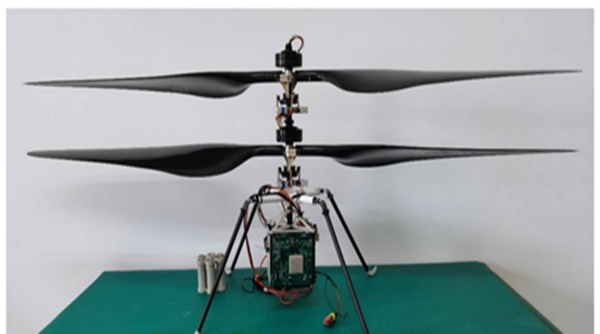 The prototype is similar in appearance to the robotic helicopter Ingenuity, developed by NASA for its Perseverance mission this year.
China National Space Administration
gave the information about it and said the helicopter could be a tool for China's follow-up exploration on Mars, but it did not give details.
Like Nasa's Ingenuity, the Chinese prototype helicopter also comprises two rotor blades, a sensor & camera base, and four thin legs. However, it does not comprise the solar panel at the top like Ingenuity. China has planned its first crewed mission to Mars in 2033.
China landed its Mars rover in May 2021. It was China's first-ever mission to the planet. It became the second country after the United States to land such a mission on Mars.