Florida, September 06: In the huge development, Elon Musk's led SpaceX is going to launch its 'historic first-ever all-civilian human spaceflight mission' Inspiration4 into orbit on September 15. The Crew Dragon spacecraft will blast off from Launch Complex 39A at NASA's Kennedy Space Center in Florida.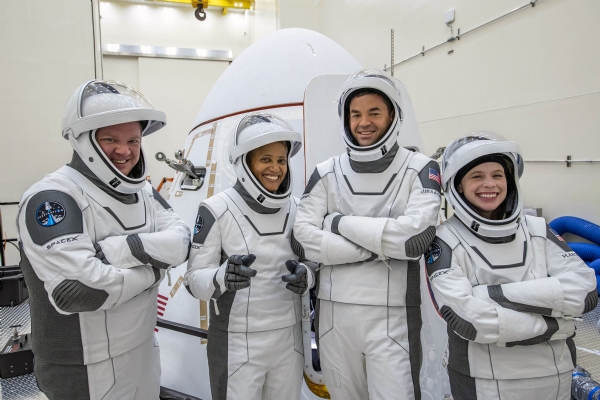 "#Inspiration4 and @SpaceX have completed our flight readiness review and remain on track for launch!" the Inspiration4 mission team said in a tweet.
The Inspiration4 mission marks SpaceX`s latest private astronaut mission. Space X made this announcement about the mission in early February. According to the announcement, a crew of four civilians will strap into a Crew Dragon Spacecraft and they will blast off on a three-day journey around the Earth. They will orbit the planet aboard SpaceX's Crew Dragon capsule every 90 minutes along a customized flight path.
Upon conclusion of the three-day journey, Dragon will re-enter Earth's atmosphere for soft water landing off the coast of Florida. The will be commanded by tech entrepreneur Jared Isaacman and will have three others.
Inspiration4 will orbit the Earth at 575km, higher than the International Space Station (408km) and the Hubble space telescope (547km). This will be the farthest distance traveled by a crewed mission since 2009 when astronauts last went to repair the Hubble.
The Inspiration4 crew comprises Mission Commander Jared Isaacman, Mission Pilot Dr. Sian Proctor, Medical Officer Hayley Arceneaux, and Mission Specialist Chris Sembroski. This mission comes months after Virgin Galactic and Blue origin launched tourists in space.
.
.