Vadodara, April 9:
The XE variant of Covid-19, a more infectious but not more severe than Omicron, has been found in Vadodara, Gujarat. This is the first case of coronavirus XE variant in the state.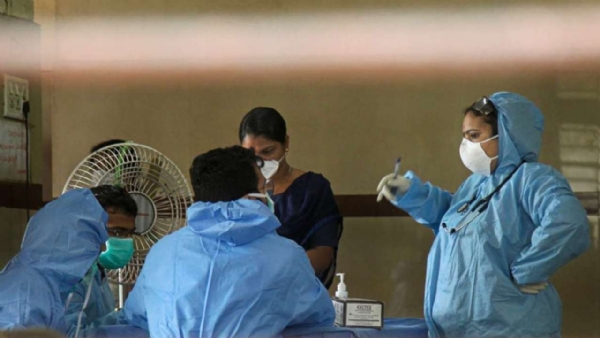 This week, Mumbai civic officials also reported a case of the XE variant from a sample isolated in February, but officials at Indian Sarscov2 Genome Consortium (a network of labs that tracks sequences) and Union Health Ministry, are yet to confirm if it is an XE variant.
The Central government has also written letters to 5 states reporting marginal surge in Covid cases to continue monitoring the spread of fresh infections, officials said on Friday, April 8.
The Union Health Ministry has asked five states namely- Kerala, Haryana, Maharashtra, Delhi and Mizoram- to continue monitoring the spread of infection and undertake prompt steps to manage the Covid spread.
Rajesh Bhushan, Union Health Secretary, has directed these states in the letters to conduct regular monitoring and follow up action in emerging areas of concern.
The letter sent to Principal Secretary (Health), Delhi, reads that that there has been an increase in the weekly new cases from 724 new cases in the week ending April 1, to 826 new cases till Friday, accounting to 11.33 per cent of India's new cases.