Ushering the new era of the Aatmanirbhar digital India, Union Minister for Communications, Electronics and Information Technology and Union Education Minister Dharmendra Pradhan on 24 January tested the indigenous mobile operating system 'BharOS' developed by the IIT Madras.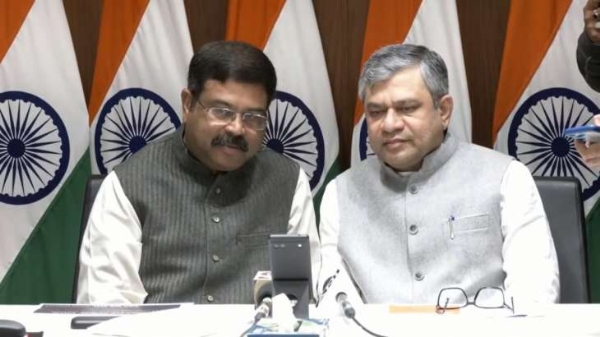 The Union Education Minister Dharmendra Pradhan gave information about the development via social media. "Congratulations to everyone involved in developing the system. For the very first time when our Prime Minister Narendra Modiji talked about digital India 8 years ago, some of our friends mocked him, but today, technocrats, innovators, industries and policymakers, and academic institutions of the country have accepted his vision after eight years," he said.
Electronics and IT Minister Ashwini Vaishnaw on BharOS
'There will be difficulties in this journey and there are many people around the world who will bring difficulties and will not want any such system to be successful,' Electronics and IT Minister Ashwini Vaishnaw on the indigenous mobile operating system 'BharOS'.
All About
The BharOS is an Android Open Source Project based operating system which is developed by JandK Operations Private Limited. The JandKops is a non-profit organisation incubated at IIT Madras.
BharOS a new mobile operating system focused on privacy and security. A mobile operating system is a software that is the core interface on a smartphone like Android by Google and iOS by Apple.
The BharOS is an Indian government-funded project to develop a free and open-source operating system (OS) for use in government and public systems. The project aims to reduce the dependence on foreign OS in smartphones and promote the use of locally developed technology.
BharOS Services are currently being provided to organisations that have stringent privacy and security requirements and whose users handle sensitive information that requires confidential communications on restricted apps on mobiles. Such users require access to private cloud services through private 5G networks.
BharOS comes with No Default Apps (NDA). This means that users are not forced to use apps that they may not be familiar with or that they may not trust.
The current version of BharOS comes with third party apps like DuckDuckGo and Signal as default browsers and messaging applications.
Additionally, this approach allows users to have more control over the permissions that apps have on their device, as they can choose to only allow apps that they trust to access certain features or data on their device.