After telecom, Reliance Jio has set its sights on disrupting the PC market. It plans to launch a cloud PC laptop soon for around Rs 15,000, which will drastically cut the ownership cost. The Mukesh- Ambani-owned company is in talks with top manufacturers, such as HP, Acer, Lenovo, etc to bring the laptop to the India market in a few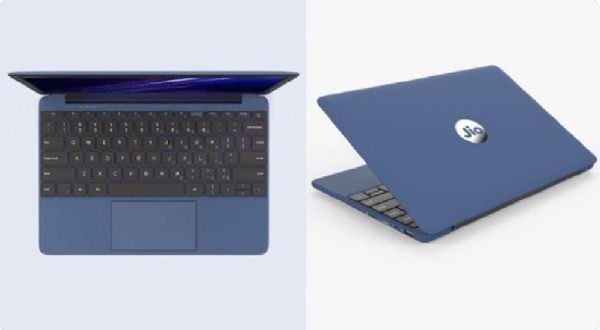 "The laptop will be a 'dumb terminal' with all the storage and processing on the Jio Cloud, allowing users to access all the services at a faster speed," a senior Reliance Jio official was quoted as saying in the Economic Times report (story behind paywall).
The official added: "You have a dumb terminal, you use it like a normal laptop, but all your memory, processing etc., which is adding to the cost, is stored in the cloud. The same device can be used by multiple people with personalised services."
All you need to know about Reliance Jio's 'cloud laptop':
(1.) Currently, one must spend nearly ₹50,000 to own a laptop. In comparison, the Reliance Jio PC (personal computer), on the other hand, will come for around ₹15,000.
(2.) The country's leading telecom operator is in talks with top manufacturers such as Acer, HP, Lenovo, among others, and will bring the laptop to the market in 'a few months.'
(3.) Trials are being conducted on the HP Chromebook for the proposed cloud PC, which will be Jio's second laptop; in July, the Mumbai-based company launched JioBook at ₹16,499.
(4.) While JioBook is based on the JioOS operating system, the new device is expected to run on other operating systems, including Windows.
(5.) Additionally, the telecom giant will offer a monthly subscription for the upcoming PC; as part of the subscription, many features will come bundled with it, while the more specialised ones can be purchased at an additional price.