Pixxel, a pioneer in cutting-edge hyperspectral earth imaging technology, has been awarded a multi-crore grant from iDEX (Innovations for Defence Excellence under the Ministry of Defence) for the Mission DefSpace Challenge under iDEX Prime (Space) to manufacture miniaturized multi-payload satellites for the Indian Air Force.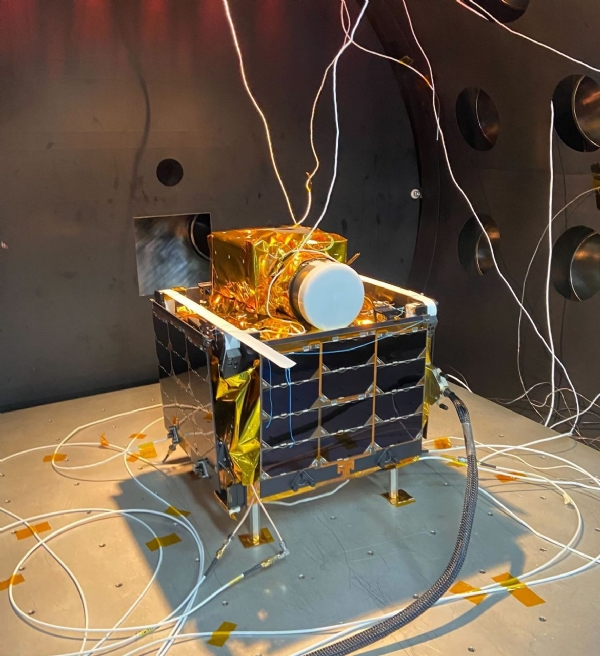 This funding, received as part of iDEX's SPARK grants, will enable Pixxel to create tiny satellites weighing up to 150 kg for Electro-Optical, Infrared, Synthetic Aperture Radar, and Hyper Spectral applications, marking a critical milestone in Pixxel's ambition to modernize the space sector.
Pixxel has already established itself as a pioneer in the space technology industry, developing and deploying manufactured in India and the world's highest-resolution commercial hyperspectral imaging satellites. Pixxel will now build tiny satellites for the Indian defense industry, leveraging local technology and experience that can enable ease of production, low cost, and ease of launch.
"We are delighted to receive iDEX's grant and use our expertise of building microsatellites in-house to manufacture satellites externally for the first time," stated Awais Ahmed, CEO of Pixxel. This award recognizes Pixxel's commitment to pushing the limits of space exploration and innovation. We are grateful for the confidence you have placed in us, and we are delighted to begin this next phase of our relationship with the Indian government."
"We are delighted to witness the remarkable evolution of startups in the Indian space industry, and Pixxel is a testament to the progress of private entities in this sector in such a short time," said Shri Vivek Virmani, Planning Officer, DDP/MoD & Chief Operating Officer, iDEX-DIO. The funding is intended to support the development of technologies that address every stage of a space mission, from mission planning and manufacturing through satellite data analytics and beyond.
Our trust in Pixxel's satellite manufacturing skills demonstrates the importance of collaboration in furthering the country's usage of satellite technology. We extend our congratulations to Pixxel and look forward to working with them."
The SPARK awards, which are available to firms selected through the iDEX (Prime) and DISC programs, are designed to catalyze innovation and enable Indian inventors and entrepreneurs to deliver technologically sophisticated solutions while also propelling deep-tech developments in India. Pixxel was chosen from a large group of applicants for the funding because of its innovative technology in the field of hyperspectral satellite production.
As Pixxel embarks on its ambitious aim, the business is committed to expanding satellite technology, exploring new areas, and benefiting industries worldwide.